Now in Santa Barbara, the UCLA signature Mindfulness Course
Mindful Awareness Practices
LEARN to DE-STRESS and CULTIVATE MORE JOY!
DATES: Tuesdays, September 12, 19, 26 & October 3, 10, 17
TIME: 5:30 pm - 7:30 pm
LOCATION: 831 State Street, 2nd floor
COST: $185
Registration Closed on September 8, 2017.
This six-week class series is open to everyone interested in reducing stress and becoming more present. You will learn principles of mindfulness and how to easily apply these principles in your daily life. You will also cultivate a personal meditation practice. Each class is a combination of lecture, practice, group feedback, and discussion.
Students will learn mindful concepts that include:
Overview of Mindfulness & Various Meditation Techniques
Mindfulness of the Body
Obstacles to Mindfulness
Mindfulness to reduce with Physical Pain
Working with Difficult Emotions
Cultivating Positive Emotions
Mindful Speaking and Listening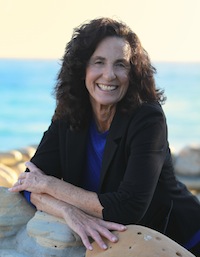 INSTRUCTOR
Barbara Rose Sherman, B.S., UCLA Trained Mindfulness Facilitator,
UCLA MAPs Affiliated Teacher, Yoga Alliance ERT-500
Contact: barbara@MindfulBusinessWorks.com
The Semel Institute at UCLA is an accredited provider for Continuing Education Credits (BBS) for LCSWs and MFCCs/MFTs, (CME) for Physicians and Psychologists (provider # PCE 378), and Registered Nursing (RN). The MAPs I course meets the qualifications for 18 hours of continuing education credit as required by the California Board of Behavioral Sciences (BBS), Continuing Medical Education (CME) and Registered Nurse (RN). The cost for the CEUs is $50