Now in Santa Barbara, the UCLA signature Mindfulness Course
Mindful Awareness Practices
LEARN to DE-STRESS and CULTIVATE MORE JOY in 2018!
DATES: Six Saturdays January 20, 27, February 3, 10,17 and March 3, 2018
TIME: 12:30 pm - 2:30 pm
LOCATION: Howard-Canfield Building, 831 State Street, 2nd floor
COST: $200 Senior Discount (65+) $165
BRING: a water bottle and light snack
This six-week class series is for everyone interested in reducing stress and becoming more present. You will learn principles of mindfulness and how to easily apply these principles in your daily life. You will also cultivate a personal meditation practice. Each class is a combination of lecture, mindfulness practices, meditation, and discussion.
Students will learn mindfulness concepts that include:
Overview of Mindfulness and Various Meditation Techniques
Mindfulness of the Body
Obstacles to Mindfulness
Mindfulness to Reduce Physical Pain
Working with Difficult Emotions
Cultivating Positive Emotions
Mindful Listening and Speaking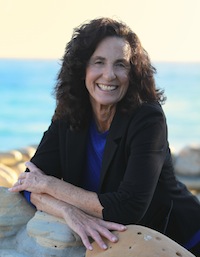 INSTRUCTOR
Barbara Rose Sherman, B.S., UCLA Trained Mindfulness Facilitator, UCLA MAPs Affiliated Teacher, Yoga Alliance ERT-500
Contact: barbara@MindfulBusinessWorks.com
The Semel Institute at UCLA is an accredited provider for Continuing Education Credits: (BBS) for LCSWs and MFCCs/MFTs, (CME) for Physicians and Psychologists(provider # PCE 378), and Registered Nursing (RN). The MAPs I course meets the qualifications for 18 hours of continuing education credit as required by the California Board of Behavioral Sciences (BBS), Continuing Medical Education (CME) and Registered Nurse (RN). The cost for the CEUs is $50.
MARC Refund and Cancellation Policy
Class refunds requested two weeks or more before the class start date will be assessed a $25 administrative fee. We regret that we cannot give refunds after this date. Refunds should be requested by email to marcinfo@ucla.edu. Credit towards a future class will be provided if a registrant notifies us prior to 5pm Friday during the first week of class. Credit must be requested by email (marcinfo@ucla.edu) and used by the next class series (i.e. cancellations in the July/Aug series must be used in the the Sept/Oct series).